Here's why I do so much Art on the computer...
I draw like this: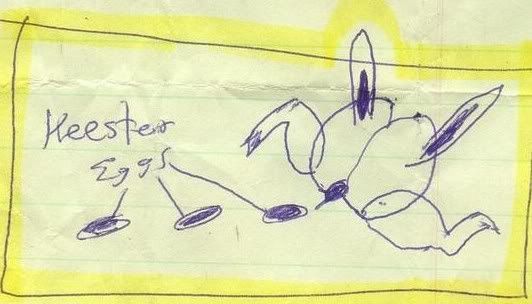 It's The Keester Bunny!
Bringing Keester Eggs to all the little boys and girls...
Happy Holiday (if this is one you care about - I'll stick to celebrating Solstices, Equinoxes, and other Astronomically Based events) (Religious holidays mean nothing to me).